Remote Network Monitoring and Troubleshooting in Ottawa
Remote network monitoring and troubleshooting is a core IT support service we provide in Ottawa. At Snappy Techs Ottawa, we can monitor your network activity remotely. We can set-up your performance metrics, access control measures and notify you when we see any issues. We provide a comprehensive monitoring of all network statistics such as connected devices, throughput and much more. Our goal is to to ensure that your critical systems, applications and services are always up and running, and failure is predicted and handled before anythings happens.
Why Remote Network Monitoring
Keeping track of and monitoring your network activity is a technical challenge that you need abstracted from your daily work flow. All you need to know is that your services are working properly, and be notified once in a whiel on or in the event that there's a critical issue that needs to be addressed. Our technology stack ensure that we get alerted when your apps stop working, or a connection is down, or when your firewall and secuirty is being tampered with.
The Solution
We use state of the art remote network monitoring and reporting to track all network and app activity on your network according to your monitoring and reporting requirements. We ensure that all data is logged. We monitor your network remotely and provide you with all statistical data for you to make decision such as scaling down, device improvements, and upgrades.
Complete Statistics
Complete reporting of your network usage, device performance and much more
Alert System
Our notification system allows you to stay on top of things before emergencies occur.
Reduced Costs
Our statistics and reporting mean that you can make informed decisions about your network.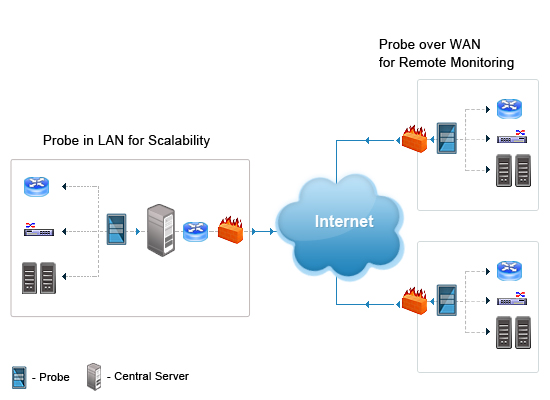 Get Remote Network Monitoring in Ottawa
Request Remote Monitoring. Our Ottawa team of remote support technicians stand ready to assist you.