NOTICE REGARDING COVID-19: We will continue serving customers by APPOINTMENT ONLY.
To book an appointment, please call (613) 606 8881
Ottawa's Macbook Repair, Computer Repair & Cell Phone Repair Service
We are a Canadian tech business located downtown Ottawa. We have been serving Ottawa, Orleans, Sandhills, Kanata, Gatineau and surrounding areas for over 11 years with tech solutions. We provide IT, computer repair, cell phone repair, web design and web support services. We are passionate about technology(phones, computer, IT and the web), and value our relationship with our clientele. Become part of growing community of valued Snappy Customer here in the Ottawa Region. It all starts with a click of a button.
Common Computer Issues We Fix
We fix most common PC and laptop computer issues such as computer virus infections, malware infections, registry errors, email and browser issues.
Macbook and Macbook air screen replacement, motherboard repairs caused by water & liquid spills ( damage) and apple operating system issues.
Iphone, Samsung, LG screen replacement, unlocking and motherboard repairs due to water damage. If your computer is having any issues, or you simply need optimization support, you can trust our computer repair technicans to help troubleshoot and fix your laptop or PC issue today. We are your computer repairs ottawa experts. For hardware issues, we do laptop screen replacement, hard drive replacement, DC Jack replacement and other computer component replacements.
Common Repairs
Computer virus removal
Computer Boot Repairs
Macbook & ImacScreen replacement
Macbook & Imac motherboard repairs
Macbook & Imac software repairs
Macbook and Imac hardware replacment and upgrades
Hard Disk Error Fixing and Hard Disk Replacement
Malware removal
Computer Operating System Upgrade
Backup of data and computer settings
Registry errors
Application Support
Email Configuration Support
Expert Macbook Repairs in Ottawa
Looking for Macbook repair experts in Ottawa? At Snappy Techs, we boast a wide experience troubleshooting, repairing and fixing all kinds of problems on Apple computers, whether it be Mac Minis, iMacs, Macbook Pro and more. We fix both hardware and software issues on Macs. Is your Macbook slowing down, failing to boot, or cannot open applications, or having issues with lost data and any other problems with your Macbook operating system? We can help troubleshoot and restore your Mac to optimal working condition.
Macbook Screen Replacement
Is your Macbook Screen cracked or broken, or has stopped working for any reason. We fix all Macbook screen issues, from display or backlight issues to complete screen replacements. Talk to one of our technicians here in Ottawa, and we will look into the best option for your screen problem and provide a solution that works best.
We do Macbook Repairs and iMac Repairs. Most common issues that we fix are MacOs boot failures, water damaged macbook repair and Macbook screen replacement.
PC Cleanup & Tune-up
Is your computer, laptop or Macbook slow down, running out of disk space, or over-utilizing computer resources? Ask us for a cleanup and tuneup of your computer we will optimize your computer for better performance.
Windows PC Repairs
Is your Windows PC giving you any trouble? We troubleshoot and fix any and all problems that occur with your windows operating system. We do Windows repairs, data back up and operating system reinstalls.
Computer Virus Removal
Is your computer infected with Malware or a computer virus of some sort? At Snappy Techs, we can remove even the most malicious type of malware. We use industry standard methods to analyse infectons and clean your system.
Web Security & Antivirus
Need help tuning your configuring and securing your computer for internet browsing. We have options for you in terms of antivirus software, operating system configuration, and password safety methods. Come in for a web security consult. We can help.
Computer Data security
Are all your confidential documents, family photos and bank information secured ? what measures are you taking to secure your important data. Call us now 613-606-8881 or click the chat window below
You don't have to take our word for it. Here's what some of our customers are raving about us.
I was having serious problems with the quality of my sound on my Skype and Ring Central applications. I have high internet speed and tested it frequently so I knew it had nothing to do with the connection. This was detrimental to my work. Charles took my computer in on Saturday Sep 5th and had it back to me in perfect shape on Monday Sep 7th even though it was a holiday and his day off! Today is Sep 10th. I have been using these applications every day and the sound quality is flawless. Thank you so much Charles!
I had a problem with my computer, I was very lucky to call snappy tech. Their customer service level was very high. They were extremely patient with me as I am a computer novice and helped me every step of the way. They Identified my problem, explained to me what possibly happened and even went the extra mile to follow up with me some time later after it was fixed to make sure I wasn't having issues again. I definitely recommend this company to anyone.
Could not be happier with the service received with Snappy Techs. Found them by just googling the specific issue I was having. Since then, I've gone to them with several different issues (of varying difficulty) and have always received fantastic results. First major issue I had them fix, Charles noticed where the source of the issue was and installed a new (way better) program to use instead that would prevent having the issue arise in the future. Their prices are really fair and they even picked up and dropped off my computer!
I would recommend Snappy Techs to anyone.
Ottawa IT Support for Individuals, Students, Organizations, and Business
We specialize in computer repair services and IT support for both residential, business and government clients and have security clearance. We are your computer repairs ottawa experts. Are you an individual that has a home based office and need IT support services?  Are you a small business or office that does not have the budget for an IT department but could use monthly computer checkups and IT support. We have computer service and IT plans for individual within Ottawa. You can schedule monthly computer check ups, cleanups, data breach check ups, device monitoring and much more. Talk to us about how we can work with your office or small business, and we will provide your with some of the options we have.
Inquire about our IT Support Services for Office & Businesses
We sell, repair and service a wide array of computer and laptop products, such as computer monitors, case, motherboard, power supply, hard drive, LCD,LED, CPU, Laptop LCD screens, Laptop LCD back light, Laptop LCD inverters, Laptop DC jack port, Laptop keyboards, ranging from name brand to house brand computers, as well as tablets, notebooks, net books and phones.
Other services are: Router Installation,LAN-WAN routing & switching,Network Design, Installations and Support,Enterprise Network Security Management,Computer, Telephoning-Integration (CTI),VoIP; PABX-IP PBX Management,Wireless Networking; Internet Services,Cabling,Managed Services.
Slow phone or computer? How to avoid getting 'cryptojacked' Your computer or smartphone might be helping criminals crank out thousands of dollars in online currency, and you wouldn't even know it. A new hacking tool known as "cryptojacking" is on the rise, and it...
read more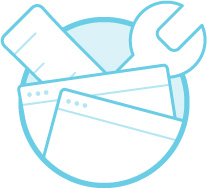 Service
We exceed customer expectations for technical  support by providing customized technology solutions that are cost and time effective. We tailor workflow processes to the unique needs of our clients. We are dedicated to achieving 100% client satisfaction through transparency, open communication and quick response times. We strive to meet client needs, and pinpoint low-level technical issues before they become "major".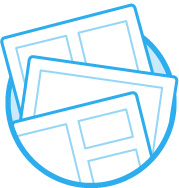 Our service does not end after your issue is resolved. We offer a call back and 30 days stress free warranty on the fixed issue. Our warranty covers both labout and parts. Save for computer problems other than what you came in for, you can rest assured that should the issue resurface, we will take your computer back, resolve the problem and return it back to you for no extra charge.        So don't worry. We are here for you.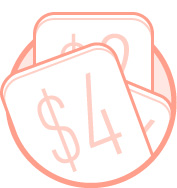 You do not have to break the bank with us. We always look for what works best to fix your computer problem without costing you unreasonably, and if it makes sense for you to buy a new computer, we will always give you the advice and options. Snappy Techs offers some of the best trained technical expertise in the industry at a competitive rate. We also offer a warranty on our service and  great repair discounts to students.
Tablets & Phones Repaired
Most common issues our computer repairs ottawa technicians work on
These are the common issues that our technicians deal with everyday.
Computer Virus Removal
We are the number one source for virus removal and clean-up tune up. Call us now to get rid of the bug
Cleanup/Tuneup
Is your computer slow? Don't suffer in silence. Call us now to unleash the inner speed of your computer.
Data Recovery
Lost your word document, pictures or emails ? Call us now to track down and secure your data
Send us an email or talk to a technician about your computer problem.
You can also give us a call at 613-606-8881 or click the chat window below to get in touch with one of our computer repair technicians here in Ottawa. We are happy to answer any of your questions and provide repair estimates.
428 Rideau Street
Ottawa
,
ON
,
K1N 5Z1
613-606-8881
Hours
Mon-Fri 10:30am-7pm
Sat 1pm-5pm
Sun Closed


360 Boulevard Maloney O
Gatineau
,
QC
,
J8P 7R5
613-606-8881
Hours
Mon-Fri 10:00am-7:00pm
Sat 11:00am-5pm
Sun Closed


We do remote computer support and computer repairs in Ottawa and for the following locations worldwide. Click on your city, and chat with one of our technicians, or let us help you get in touch with our local partner technicians or computer repair shops.