Laptop DC Power Jack Repairs in Ottawa
Laptop DC Power Jack Repairs are a popular repair service that we provide for our Ottawa customers. Laptop DC jacks fail all too often because of age, improper use, breaks and more. Our technicians can help you resolve any common problems that may occur with your DC Power Jack. We boast wide experience and practice in repairing power jack issues. You can trust us as your go-to Ottawa technicians for any power jack issues.
About Power Jack Issues
Often when your laptop is not charging, your DC Power Jack is not working properly, and needs to be replaced. Power jacks stop working for a number of reasons among them being that they get worn out, broken or due to electrical surges. Knowing which DC Power Jack to buy usually needs some expert knowledge. We provide expert knowledge on system diagnosis to make sure that you need a replacement, and to ensure that you get the best compatibility and quality power jacks.
Laptop DC Power Jack Repairs Diagnostics
When your laptop stops turning on, or fails to take and keep charge, it may be a DC power jack problem. Diagnosis and the how-to for replacements, soldering, knowing the part to buy and opening up your laptop without the potential of damage are among the challenges with this type of computer problem. Our techs have gained experience with a wide variety of Laptop DC Jack repairs in Ottawa, and will gladly help you. We offer a great warranty on our service and parts.
The Solution
Diagnosis is always our first approach to make sure that the solution is right for your laptop. From then on, we find a suitable and compatible laptop DC power jack for your laptop, open up your laptop where necessary, install and test the power jack to make sure everything works well. Power issues on laptop are delicate as any power surges, wrong part, or compatibility issues can result in even more damage to your device. Our experts know how to surgically install and test your system giving you a more risk averse approach.
Expert Power Jack Replacement
Power Diagnostics
We inspect your laptop to isolate any other issues, and to make sure that we are applying the right solution to your computer problem each time.
Trusted Products
Our product quality is second to none, and our reputation on replacements is as good as our next satisfied customer. We source only quality DC Power Jacks, and boast a wide experience with different DC Power Jack products and replacement.
All Brands
Our experience with DC Power Jack replacement is broad and across all major brands from HP, DELL, ASUS and other laptops.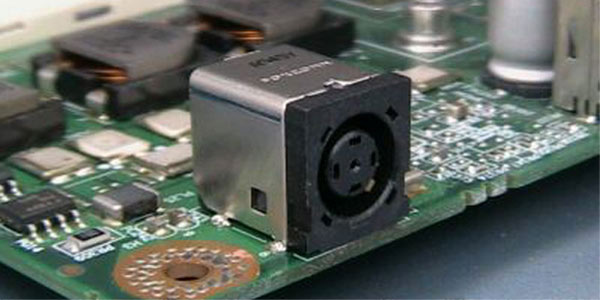 Get Your DC Power Jack Fixed in Ottawa
Join many other Snappy Techs Ottawa customers and get your laptop working again by replacing your DC Power Jack.