Cell Phone Repair Ottawa
Cell Phone Repair Ottawa: We fix cell phones, from screen replacement, charging port repair, battery replacement, camera repair and all other common hardware and operating system problems. We fix iPhones, Samsung Phones, HTC, Google Devices and more.
Nowadays, everyone own a cell phones, smart phone or a tablet of some kind. We use cell phone devices daily to communicate with friends, family and to do businesses. We use smarphones to capture memories, store important documents and emails and other important data and have become important for day-to-day living. But often times, cell phones malfunction, stop turning on, or the screen breaks and you need it fixed. As a cell phone repair company in Ottawa, we aim to fix your smarphone device in timely manner.
We fix any cell phone problem.
We fix any cell phone problem, from broken screens, broken digitizer, malfunctioning or damaged charging ports, old and dead cell phone batteries, water damaged cell phones and much more. We fix both hardware and software issues on cell phones and tablets. We also do cell phone data recovery, whether you have accidentally deleted some photos or some other cause of data loss. We fix iPhone OS bootlops and Android cell phone boot loops. Call us for any cell phone or tablet repair. We do free estimates, so even if you have no idea what the issue may be with your phone, bring it to us. One of our techs will run a full diagnostic test and recommend the appropriate fix/solution.
Cell Phone and Table Software Issues We Fix
 Android Operating System Repairs
Android  Bootloop Repairs
Android Data Recovery
Android Application Repairs
Android Network Issues Repair & Other Connectivity
Apple iPhone Operating System Repairs
iOS Reload and much more
Hardware Issues We Fix
iPhone broken screen replacement
iPad broken screen replacement
Samsung Phone and Tablet Screen Replacement
Digitizer and charging port replacement
Microphone and phone speaker replacement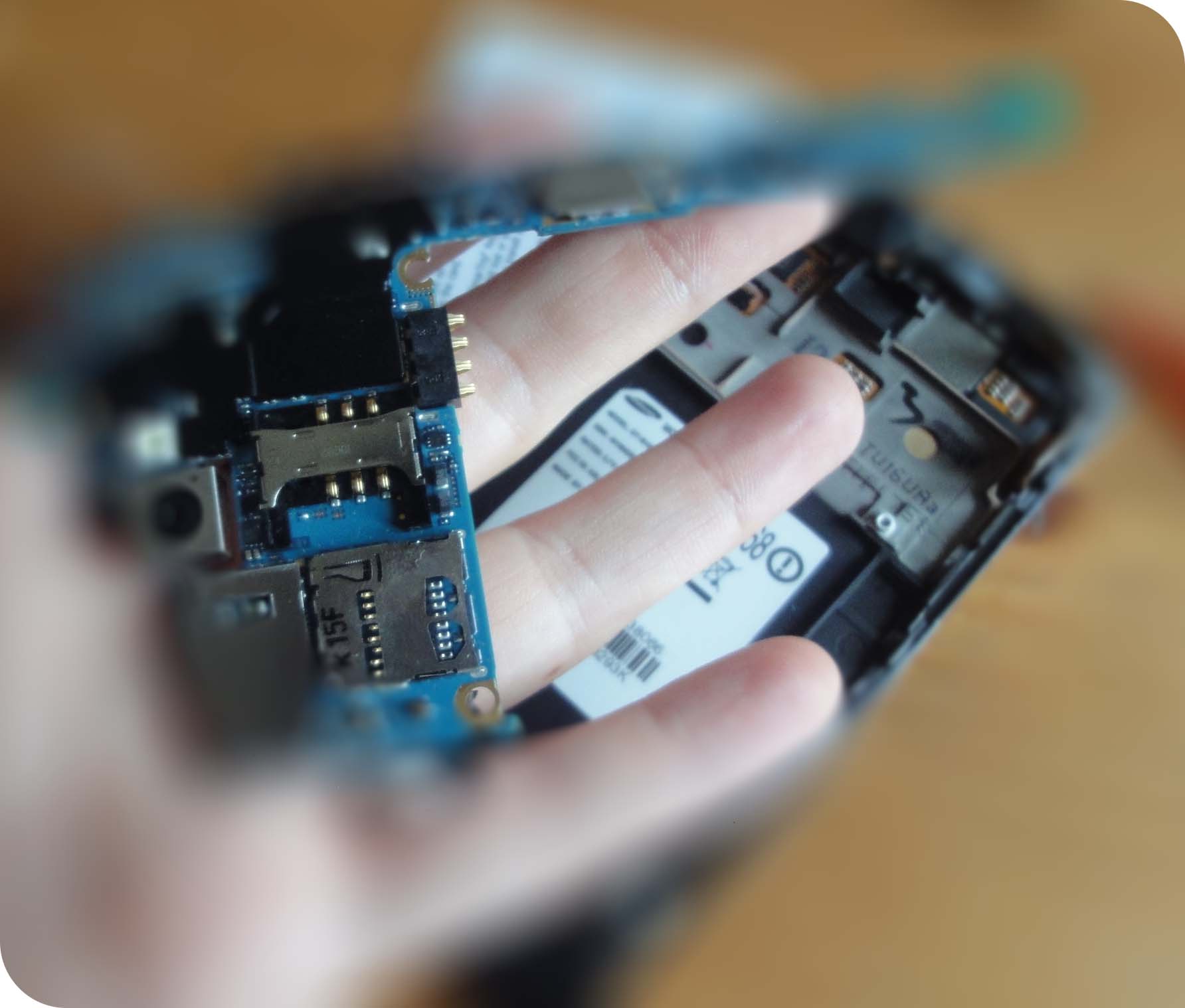 Smartphone Devices Repair Services
At Snappy Techs, we provide a wide range of cell phone repair services on all the common cell phone brands. Click on your cell phone device manufacturer to learn more about our services.
Get your phone or tablet repaired here in Ottawa
Save time and effort, and get your cell phone repaired by our professional Snappy Technicians in Ottawa